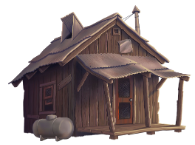 Bull Its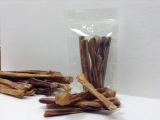 Click to enlarge image(s)

Bull-Its are a dehydrated Bull Penis. There are no chemicals, preservatives etc in the cleaning or production of our Bull-Its.

They are known under a variety of names in the pet world such as Pizzels, Pizzle Sticks and Pizzers to name the most common ones. They can also be known as Beef Tendons although Beef Tendons can also be tendons from other parts of the body. They are NEVER NEVER NEVER referred to as Rawhides or Rawhide chews. These are an entirely different thing produced with an entirely different process.

They are a great Single Ingredient, Low Fat, Very Nutritious, Gum Massaging, Tooth Cleaning, Mind Occupying, Time Wasting, Distracting treat that any dog will go nuts over.
Brilliant for a bored, mischievous puppy, any dog that needs to chew or just as a good dog treat.

We have four sizes for most life stages and Breed types. (Not Recommended for Giant Breed puppies under 6 Months of age or Baby puppies that do not have their adult teeth yet).

BullBitz = 75g pack, Bull=It ends that are trimed off the finished product.
6 Pack = 6 X 13cm(5") pieces.
3 Pack = 3 X 22.5cm (9") pieces.
Single = 1 X 45cm (18") piece.